Assalamualaikum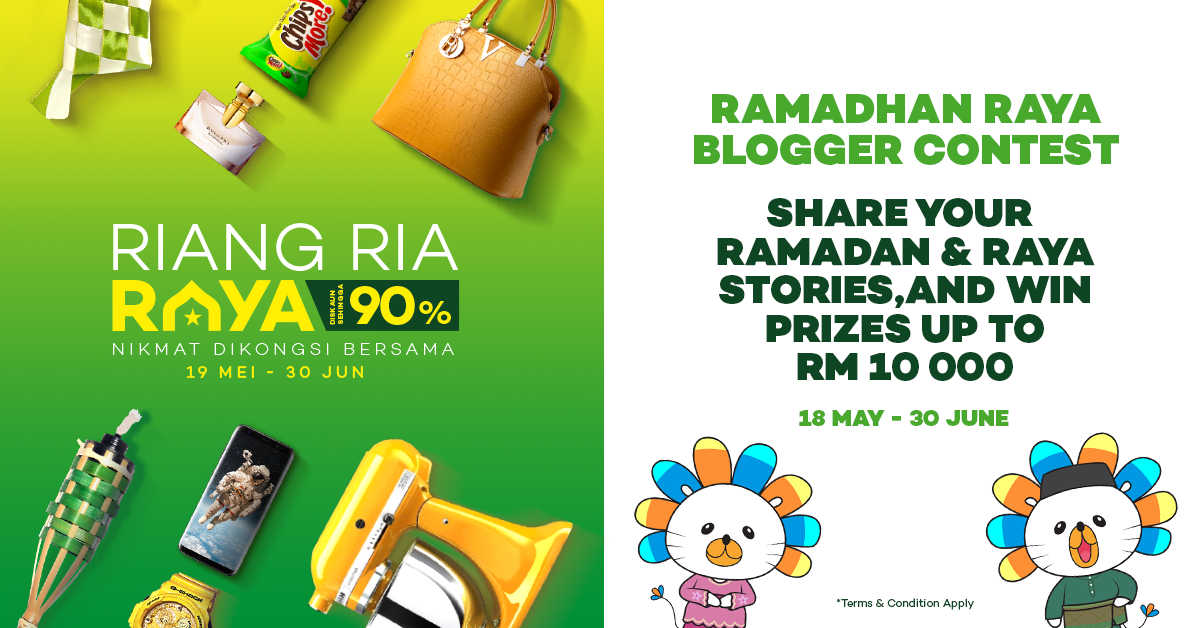 Few more days before hari raya wiwiwi 😍😀😀
Selain daripada stress fikir pasal macam mana nak hias rumah or pilih/buat biskut & kek,baju raya pun semestinya buat orang ramai stress jugak,kan?
Sekarang ni ramai yang lebih suka beli baju raya secara online jer,tapi banyak jugak lah yang pergi hantar kat tukang jahit. Kalau aku,lebih prefer beli online sebab senang sikit kan. Dulu pernah gak pergi hantar kat tukang jahit tapi memang jarang sangat.
Okay. Tema contest lazada kali ni ialah Looking Good & Beautiful. Contest yang lepas tu aku tak sempat nak join >.<
a. What's your color theme for this Raya?
Honestly tak ada, sebab baju raya yang aku beli kebanyakkan nya lain-lain color haha but most of it color pink T_T
b. Share your outfit details for this Raya.
Sekarang ni baju raya yang hot ialah baju kebaya kan? Aku tengok ramai je yang beli baju kebaya sekarang. Aku pun ada terfikir nak beli baju kebaya tapi terpaksa lupakan hasrat tu sebab body shape tak cantik hahaha cisss. So beli je lah yang macam peplum and baju kurung biasa.
c. What outfit/clothes would you like to buy on Lazada's platform for this Raya?
teringin nak beli lah pulak. huwaaaa
seumur hidup aku belum pernah lagi beli baju raya color hijau hahaha memang tak pernah!
Oh ya jangan lupa pulak ada Marhaban Ya Ramadhan and Riang Ria Raya sale yang akan diadakan sepanjang dari 19 may hingga 30 june! Diskaun sebanyak 90% okay!